PROJECT OVERVIEW
i6 Graphics is the preferred design, print, and web company for Roper Pump Company, a leading provider of INNOVATIVE POSITIVE DISPLACEMENT PUMPING SOLUTIONS for the world's most demanding environments. Roper Pumps provides pumping solutions for various industries around the world.
Trade Show Banners, Brochures, & Graphics
Roper Pump Company serves major industries like transportation, energy, and oil & mining. They also continually push into niche markets, offering innovative pumping solutions to craft breweries and other food & beverage manufacturers.
Roper Pumps has an ongoing need for brochures, flyers, and banners to serve their sales team at industry Trade Shows around the country.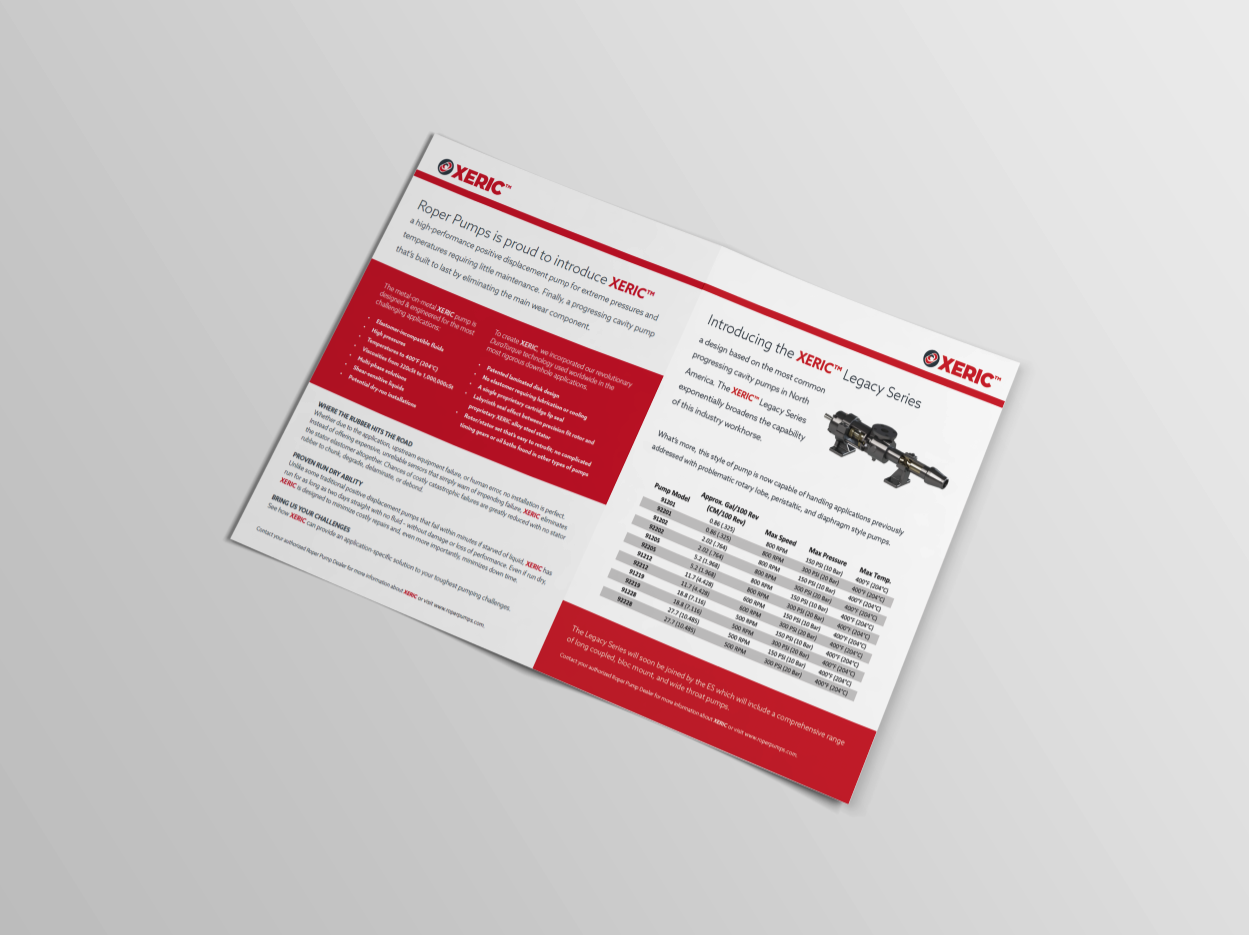 Roper Pump Company Website
The Roper Pumps website was our most ambitious website project to date. The site features detailed information and technical specifications for their entire product catalogue.
With many technicians out in the field searching the website for technical information from tablets and phones, it was important to make the site easy to navigate from a mobile platform. We are pleased to say that the site looks beautiful on desktop screens as well as on mobile devices.
There is also a great distributor locator integrated into the website.
Check it all out by clicking the screen below...